CAMCo offers a full range of high-quality production high temperature furnaces, vacuum furnaces and hydrogen furnaces for use in heat treating and brazing applications.
We manufacture automatic, batch type, reducing atmosphere furnaces, coldwall vacuum furnaces and turnkey, high vacuum systems.
All our systems are designed for maximum efficiency and dependability, and are backed by our team of professional customer support specialists.
Since 1984, CAMCo furnace engineering specialists have sought to provide complete solutions to customer needs in a wide variety of application fields.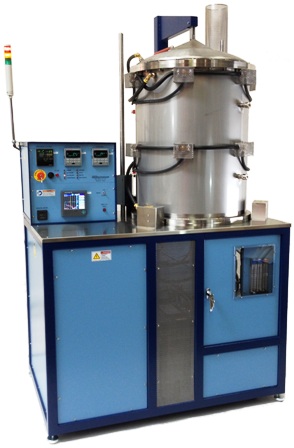 Customer Satisfaction is Top Priority

We are commited to partnering with our clients to make sure that you're absolutely satisfied with your new furnace equipment... from manufacture, installation and training to field support and maintenance.
We are proud to serve customers from many industries, including:
L-3 Communications
Wesgo / Morgan Advanced Materials
NASA
Sandia National Laboratories

Stanford University (SRI and SLAC)

Coorstek
Jennings Technologies Brazing
Excelitas Optoelectronics
Elcon / Macro Metalics
Varian / CPI
Altair Technologies
Our customers use CAMCo atmosphere furnaces and vacuum furnaces for:
ceramic firing

metallizing

vacuum brazing

hydrogen brazing

sintering

MIM Sintering

degassing

annealing

inert gas operation

research laboratories

Hydrogen brazing furnaces for under $55K
High vacuum furnaces available for under $85K
[Domestic Pricing]
Tube Furnaces and Custom-Designed
Furnaces Available
Custom-designed vacuum and controlled atmosphere furnaces are our specialty. Call us today at (650) 593-1064 or use our request form and tell us your special requirements.
Our furnace engineering experts are prepared to ensure you get top-notch quality, state-of-the-art efficiency, and excellent service at all times. Concepts & Methods Company, Inc. has served the technical ceramic and brazing metal manufacturing and development industries since 1984.
To reach us by telephone at our headquarters in San Carlos, California, please call (650) 593-1064 or use our request form for more information.